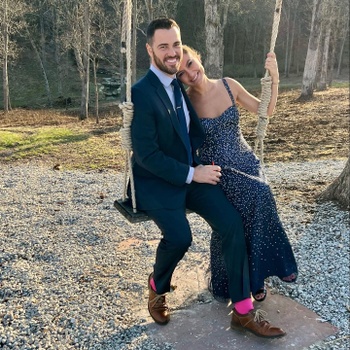 Many moons ago, Andy walked into a digital media company called TimeOut New York for an interview. He was nervous and may have oversold his qualifications at the time. To make matters worse, he had to interview with a brilliant and stunning employee named Krystyna. She may have seen through Andy's fibs on his resume but he was nice and seemed willing to learn.

Lucky for him, Andy got the job! And so began a long friendship between Krystyna and Andy, as coworkers. 

(We don't have any pics from those days)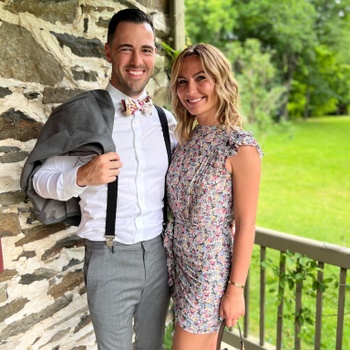 After leaving their jobs that brought them together, Krystyna and Andy kept in touch and remained friends for a few years. Eventually they decided to give dating a shot. 

Considering the fact that you're on their wedding website, it's safe to say things have gone pretty darn well!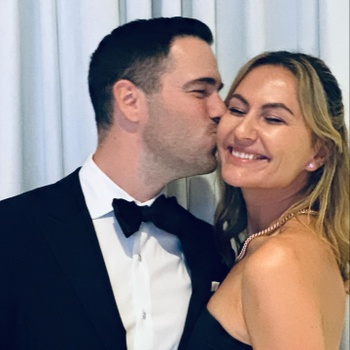 Through the pandemic they became coworkers again... sort of... as they moved in together and both started working from home full time. It has been a few years now WFHing together and they couldn't be happier.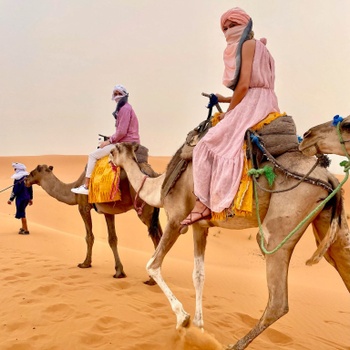 On their latest great adventure they visited the Sahara Desert in Morocco.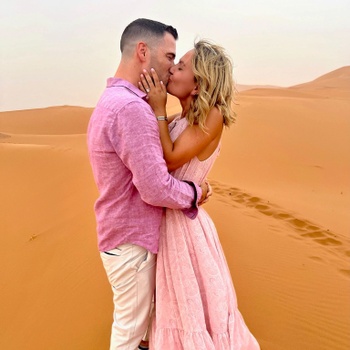 There's still an ongoing debate about how "secret" Andy's proposal surprise in the desert was, but let's just say Krystyna was blown away and leave it at that (;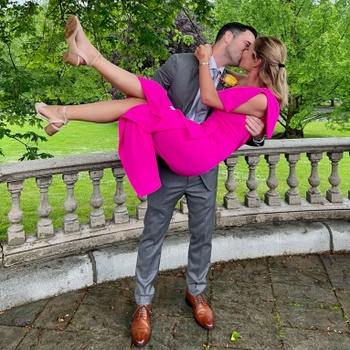 If you know us, you know we love a good party!

Be sure to bring your party pants and dancing shoes to our wedding!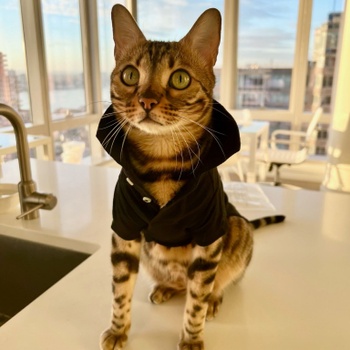 Of course we didn't forget our lil man Sonic.

"He is the best cat in the world!" -Many many sources

I mean come on! Look at that Ralph Lauren popped collar. What a bro!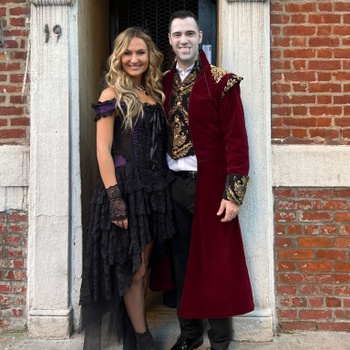 We take dressing up and having fun very seriously,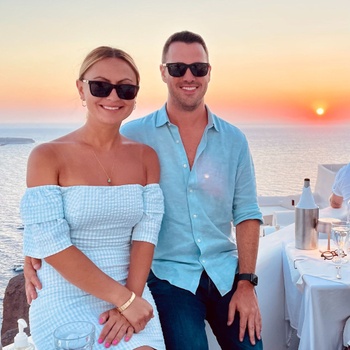 and we absolutely love to travel the world.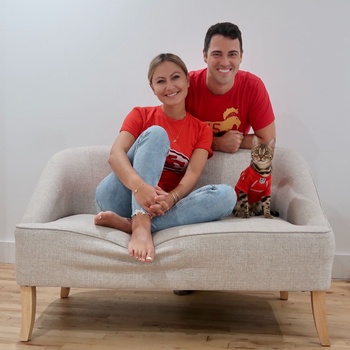 Had to sneak in a little family support for the Chiefs too.




...Krystyna required that it be known she is a Dolphins fan first...